It's almost a buzz to type something into Wikipedia these days and find that your search yields no information whatsoever, bar a slightly bewildered auto-reply: Did you mean neorealism? No, not quite: necrorealism.
The slightly grandiose, academic name belies the fact that the movement was actually a small group of experimental-artists from Leningrad (now St Petersburg) who emerged in the 80s under the leadership of the artist/experimental filmmaker, Evgeny Yufit.
Having got their hands on a lavishly illustrated forensic pathology textbook for inspiration, their initial output was comprised of photos of themselves in zombiesque make-up. Then followed performances – recreations of violent deaths using a crash test dummy, a series of brutal-looking staged fights and sadistic torture scenes in suburban forests, abandoned construction sites and in the carriages of suburban trains – events that passersby or passengers were guaranteed to observe with horror. Later they began to use film as medium, and established an underground film studio.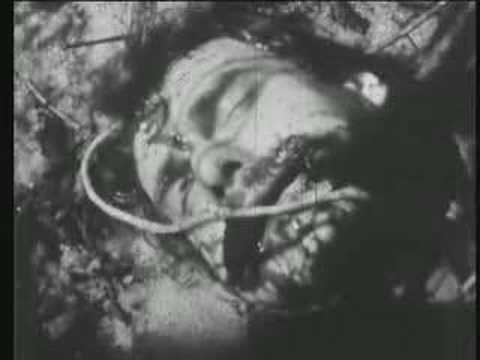 Necrorealism was born out of social protest, a love of excess and black humor. The idea behind it was an interrogation of social beliefs and the glorified Soviet notion of a heroic ultimate sacrifice – 'death in the name of the Motherland' – they aimed to subvert the state ideology, and the deification of public figures (just think of Lenin's embalmed corpse). Instead, they tried to present death in all its horror, absurdity and baseness.
Under perestroika in the 1990s, some necrorealist works were shown in the West. More recently, the majority of these works were shown in London. Now all four floors of the Moscow Museum of Contemporary Art in Ermolayevsky Lane have been devoted to a necrorealist retrospective as part of the fourth Moscow Biennale of Contemporary Art.
The stairways of the museum are adorned with vivid, enlarged pictures from the same pathology textbook that so inspired the group. Stylistically, the work and individual approaches are quite disparate. There is a mix of meticulous charts and diagrams explaining the precepts of necrorealism, then large format photographs, some installations, plus a lot of hulking, expressive paintings rendered in a naive or 'outsider' style. There are copious quantities of swords, spears and lots of flesh being pierced. It's almost like looking at the margin in some 14 year old boy's textbook. Then there are also Yufit's b&w films, which are projected onto the walls.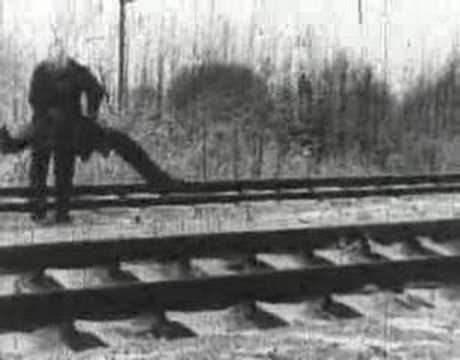 Is it all still relevant? Possibly. Have these themes been endlessly re-hashed by more contemporary artists in the following decades? Definitely. However there's a uncalculated feeling to the work here that helps you forget this and surrender to the strange push/pull sensation.
Artists include: Evgeny Yufit, Vladimir Kustov, Sergei Serp, Valery Morozov, Andrey Mertvy (Kurmayartsev), Leonid Trupyr (Konstantinov), Igor Bezrukov, Evgeny Debil (Kondratiev), Anatoly Svirepy (Mortyukov), Yuri Tsirkul (Krasev)
by SUSIE GARDEN
[Susie Garden aka Strafe, is our newest contributor. Originally hailing from Australia, she was involved in the thriving Melbourne street-art scene before throwing it all in and moving to Moscow, Russia in 2007. She now divides her time between teaching English at the British Higher School of Art and Design in Moscow, honing her Russian skills and drawing. For No New Enemies she will be writing about the Eastern-European art scene.]
Necroreality and the Eternal Death