When Vicious Gallery held their first solo show of the work of Dave the Chimp in August 2008 – Searching For The Perfect Line – Dave had recently moved to Berlin from London, his home for the previous 13 years. It marked a new beginning for Dave, showing more complex works, personal pieces of discovery that had been brewing for a few years, with less emphasis on the character based pieces he is known for. It was also the first time he had shown his 'one line' works, in this case with the stop-motion animation 'One Line Is All You Need'.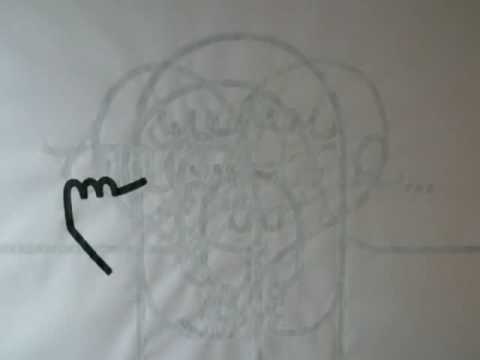 A lot has happened since then. Dave has shown in various solo, group and museum shows throughout Germany, including Backjumps 4.2, the Kids Special, where he built a castle complete with a black-light interactive horror show, and Urban Art – Werke aus der Sammlung Reinking at the Weserburg Museum für Moderne Kunst in Bremen. His love of books led to him compiling the work of 75 street artists in the book Outside The Lines, The Street Art Colouring Book, for UK publisher Laurence King, and he had his first solo book Part of Rebellion 2 – Dave the Chimp released by Publikat in 2009. His most important creation though is his son Oscar, born in the summer of 2010.
Three years after his first show at Vicious Gallery and The Search Continues. Dave is still painting in the streets, developing new ways to work, and is celebrating a quarter of a century riding skateboards. For the first six months of 2011 Dave was part of the Berlin International Skateboard Artists Residence (BISAR) hosted by the Oxylane Art Foundation. As well as organizing lectures from skater/artists such as French (Witchcraft Skateboards) and East Eric, throwing a Ghetto Wrestling party, and designing a skateable concrete sculpture, Dave has been focusing on his first love – drawing.
During this time he has created new ways of making his mark, some of which he will be debuting at Vicious Gallery. Alongside new techniques will be the tried and tested fan favorite – perfectly rendered black outline work – focusing on mind-bending worlds made from letter forms and skate parks. And continuing his search for the perfect line, Dave will show further exploration into his deceptively simple 'one line' works, most recently seen at our Serigraph 2011 show in the print 'Playing God'.
The show will be on view from September 24 until October 22, 2011, at Vicious Gallery, Kleine Freiheit 46 in Hamburg.
Dave the Chimp – Still Searching