A couple of weeks ago our friend and NNE member Dave the Chimp sent us an email about the Skate/Paint device he developed after seeing DFace's 'Ridiculous Pool Paint Attack'.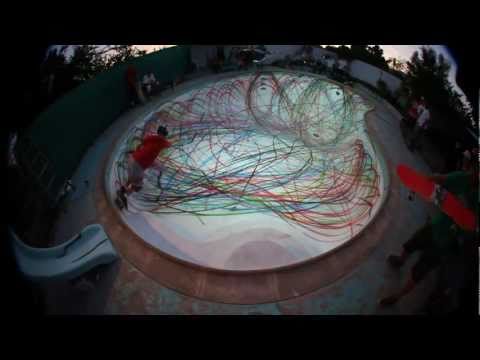 He writes:
"On Wednesday I saw D*Face's pool paint attack tool. On Thursday morning I built my own from scraps of foam-core board, gaffer tape, and string, to show that skateboarding is still punk, and punk is about doing things for yourself, creating something from nothing. You don't need money, famous friends, and months of research and development to create something – you just need to think and to play.
"So switch off your computer, switch on your brain, and go create something fantastic yourself – you'll be amazed at what you can achieve!!!"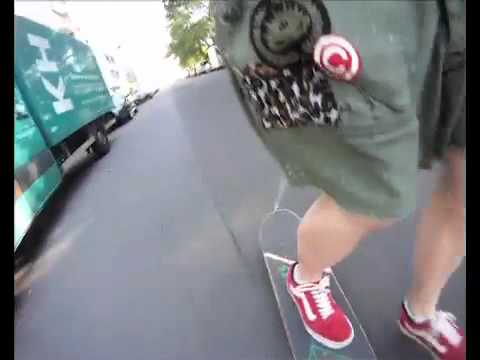 About a year ago another NNE member, East Eric, taught a group of six-year-olds at the Area51 skate park in Eindhoven how to develop a DIY skate/paint device of their own. (see pictures below)
Three artists with the same hobby and the same idea. The only difference is money, a cool pool in your backyard and how you share your ideas. Despite the commercialization of almost everything, DIY and punk remain desirable values in some niches of the street culture.
Skate/Paint