Last weekend King Adz came to Amsterdam to launch his newest book Street Knowledge. You might remember Adz from his work with Blek le Rat, or from his contributions for Modart magazine, or from his last creation, The Urban Cookbook, with complimentary documentary, or simply from being one of the most active connoisseurs of everything 'street'. Sunday after the launch King Adz received me in audience for a plain chat, which turned out to be a truly legendary day.
After a couple of coffees in the hotel lounge we embarked on a little downtown tour, where Adz showed me the fruits of his "first and last street art action ever" from the night before. Together with Laser 3.14 he pasted up some beautiful posters to semi-promote his book, but after just five a policewoman almost busted them. They made it out before she knew what was going on and managed to disappear in one of the downtown alleys of Amsterdam. During the little tour Adz and me got talking about his book. Adz loves making books, but it is impossible to get by on the sales alone, which is why he recently got back into the advertising business. By trade an advertiser with a love for the streets he admires advertising as an art form in itself. A way to reach a broad audience and to do what he enjoys most, traveling.
On one of his travels Adz met the legendary Michel van Rijn. On the way to his house he gave me a brief introduction into the life of van Rijn, which went something like this: Michel van Rijn is one of the world famous art forgers and smugglers. He started dealing sheepskins coats to hippies in the 60s and somehow got to make his first million when smuggling religious icons out of Soviet Russia when he was in his twenties. After selling a fake Rembrandt to Japan and forging Barbardian treasures to revenge a deal gone wrong Michel found himself with too many enemies and started working with the police. At age 37 he worked with the blue boys on numerous cases to recover smuggled and stolen treasures and sometime later published a book called Hot Art, Cold Cash, in which he denounced several big shot art dealers. Having so many enemies Michel had to change countries several times, before returning to Holland and leading a comparatively quiet life now.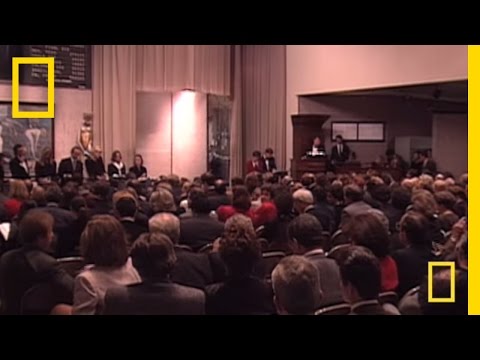 Hearing a story like that I didn't know what to expect, but was pleasantly surprised when I met this big pleasant chain smoking gentleman in his apartment full of kitsch and curious collectables. While van Rijn was still active on the internet until a couple of years back, he stopped is activities after he received death threads to his children and is now working on a new book in the quiet safety of his home. It goes to show that true heroes are always endangered by what is dearest to them, if they don't want to live in isolation
After these impressions I had a lot to think about, but little time, since we had a date with another legend: Hugo Kaagman. Hugo started doing graffiti and stencil art during the late 70s and hasn't stopped ever since. While I find the immense output of his oeuvre more impressive than the single art piece itself Hugo is one of the true pioneers of stencil art. Besides, he is an incredibly nice guy. He showed us around his apartment, the kitchen with, what seemed hundreds of self-made Delfts Blue tiles and his studio, which was full of stencils, prints, artwork and –funny enough- a whole suitcase filled with old weed, which he had forgotten about years ago and just recently rediscovered. Wow!
After so much input Adz had to take a nap and sent me on my way. A couple of years back there was talk about Adz making a TV show, but he soon realized that he would have to give too much creative control out of his hands. To me it is a shame, because Adz has truly unique things to show to the world.
Maxi meets King Adz