Art Fag City's Paddy Johnson has been writing about art and art doings for five or so years. I love the site and I read it regularly. Now, she has taken on a new project- what does art sound like? Using Kickstarter, Johnson is creating just that- The Sound of Art- a limited edition vinyl LP composed of sounds heard in New York galleries, Museums and project spaces. Don't think this is a record you'll cook to, it is more of an audio art history book, with sounds from performances, kinetic sculptures and video.
I can't help but think back to the days that I was a gallery assistant, and was forced to listen to a 15 minute sound piece on loop for ten weeks. I can still hum it today, luckily it was melodic. But in all seriousness, when an exhibition has sound, it sets it apart for me. Seeing as much art as I do, I seek the pieces that burn a whole in my memory, and one way that always works (good or bad) is engaging more of my senses.
I do find this project to be innovative- but will are art fans going to be interested in the idea of a somewhat "audio art book?" Let's hope so. They are almost to their $5,000 Kickstarter goal!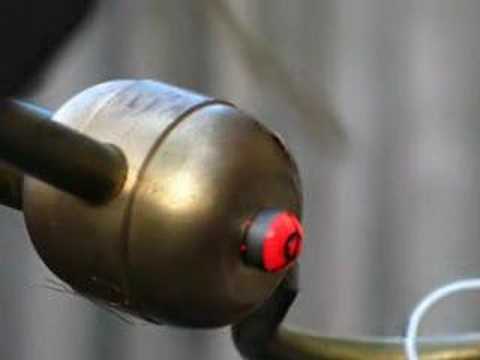 Sound of Art